Digital Translation Tools

BUSD recognizes the crucial role that parents, guardians and families play in the education of their children. This page was created to provide online digital translation and interpreting resources to families whose primary language is not English in order to ensure access to all aspects of their children's education.
Below you will find a series of useful online tools to translate our district's websites, emails and documents into a variety of languages utilizing the google platform. We hope that our staff, students and parents find the resources below helpful!
Translating BUSD District & School Websites
BUSD district and school websites have built-in translation capabilities, using Google Translate. Use this feature to automatically translate all of our webpage content into any one of multiple languages. To use, click the google icon in the top right corner of any of our sites, then select your language.
Translating Emails Using Google Translate
Visit Google Translate or type 'Google Translate' into your web browser's search field. NOTE: You do not need a Google account to use Google Translate.
Click 'Text' in the upper left corner.

Copy the email content you want to translate and paste it into the white space shown below.

Click on the arrow down button on the right half of the screen to select the language into which you want to translate the text.
Translating Documents Using Google Translate
In Google Translate:
Click 'Documents' in the upper left corner of Google Translate.

Click 'Browse your computer' to select the document you want to translate.

Click on the arrow down button on the right half of the screen to select a language.
Please see the videos below for further illustration on how this feature works.
Google Translate Disclaimer
The Brentwood Union School District (BUSD) website can be translated into different languages to serve our diverse communities. It is important to understand that the website uses Google™ Translate, a third party service that provides automated computer translations of web pages. BUSD has no control over the service provided by Google™ Translate and we do not endorse the accuracy or reliability of the translation.
While Google™ Translate uses state-of-the-art technology, it does so without the intervention of human translators. The translations provided as part of the services are only an approximation of the website's original content.
You should not rely on Google™ Translate to provide an exact translation of the website. NOT all text may be translated correctly and some portions of the website may not be translated at all. Some files and other items cannot be translated, including but not limited to, video content, graphical buttons, drop down menus, graphics, and photos. In addition, some applications and/or services may not work as expected when translated.
BUSD has no control over the nature, content, and availability of the service, and accordingly, cannot guarantee the accuracy, reliability, or timeliness of the translation. Neither the members of the Brentwood Union School District or its Board of Education, accept liability for any inaccuracies or errors in the translation or liability for any loss, damage, or other problem, including without limitation, indirect or consequential loss or damage arising from or in connection with use of the Google™ Translate Service.
While we cannot control the translations powered by the Google™ Translate Service, we are very dedicated to serving all families within BUSD. For questions about Google Translate, including how to contribute to better translations, visit: http://translate.google.com/support/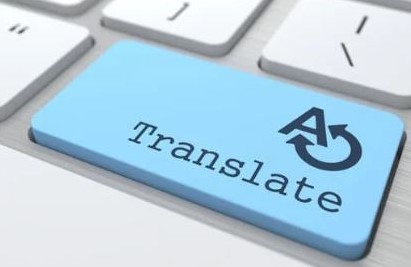 Translate a Google Document in English
Traducir Un Documento De Google